Daily Bulletin
Nesaquake Middle School Bulletin for Friday, February 28, 2020
Today is a "B" Day


---
Blood Drive- March 2nd


The next NMS Blood Drive will be Monday, March 2nd from 1:30-7:00 in the small gym.
---
Yankee Game Day - April 4th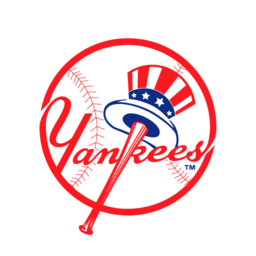 Yankee Game Day
Saturday, April 4, 2020 @ 1:05 pm
---
Sports Clearances- SPRING SPORTS

The Health Office will be accepting sports clearances for Spring Sports starting on February 24th. Spring Sports include: Boys Baseball, Girls Softball, Boys and Girls Lacrosse, Boys and Girls Track, Boys Tennis and Girls Gymnastics. Spring Sports start on March 23rd. Clearance paperwork and instructions can be found on the District Website(www.smithtown.k12.ny.us) under the Athletic Department link. Athletics Please be sure to hand in your clearance papers early to ensure that you will be able to participate! If you have any questions please contact Kathy Triolo at 631-382-5116.
---
Girls' Golf Team


Anyone interested in playing on the girls' golf team this spring; there is a sign up sheet in the main office. No experience is necessary. If you have any questions please contact Coach Woods, Rwoods@smithtown.k12.ny.us or 382-2725.
---
Yearbook on Sale - Orders due by 3/27

Click here to order
Order online using Yearbook ID code 9984720 before March 27th.
---
Important Dates


2/17-2/21 Mid-Winter Recess
2/27 - Family Connect Night
2/28 - Popcorn Friday
2/28 - World Language French Night @6pm
3/2 - Blood Drive
3/9-3/13 - Random Acts of Kindness Week
3/9 - Monday. Everyone Counts - Wear your favorite number of jersey
3/10 - Tuesday. Paws for Kindness - Wear animal gear, prints or apparel.
3/11 - Wednesday. Kindness Rocks - Wear your favorite rock or concert gear.
3/12 - Thursday. Dream About Kindness - Wear pajamas or your most comfortable clothes.
3/13 - Friday. Nesaquake Middle School is Kind - Wear your favorite Nesaquake gear!
---
Sports- Home Games


For away games please go to Section XI Athletics webpage www.sectionxi.org
2/24 - Wrestling Team @ 4:00
2/27 - Girls Basketball @ 4::00
3/3 - Girls Basketball @ 4:00
3/4 - Boys Volleyball @ 4:00
3/5 - Girls Basketball @ 4:00
3/5 - Wrestling Team @ 4:00
3/10 - Wrestling Team @ 4:00
3/12 - Wrestling Team @ 4:00
---
Student Absences and Early Dismissal

Student Absences: All student absences should be reported in the morning by calling the Health/Attendance Office at 631-382-5116 or email ktriolo@smithtown.k12.ny.us In order for absences to be entered in PowerSchool as an excused absence, we require correspondence from a parent/guardian or doctor. Early Dismissals: If you are picking up your child from school early, the student must bring a note to the Attendance Office that morning. Any early dismissals should be picked up no later than 2:15, otherwise children can be picked up on the walker line at regular dismissal time where a note is not required.
---
Book Love Club


Calling all bookworms! If you love to read, join us in room 400B before school every other Monday. The Nesaquake Book Love Club will work on spreading their passion for reading and sharing their favorite titles with our school community. We'll work on planning fun events and brainstorming ideas to help turn everyone at Nesaquake into a bookwork worm too!
---
Community Service Club


Community Service Club
Nesaquake's Community Service Club will meet Monday or Tuesday mornings before school at 7:15. Our goal is to help as many organizations and groups in need as we can.
---
Digital Media Club


Digital Media Club
The Digital Media Club will meet in the library on Tuesday mornings at 7:00 with Mrs. Wagner. This club will create the Nesaquake News with students using the green screen, editing software, etc. Students will create segments and write scripts.
---
Environmental Science Club


Environmental Science Club
This club will meet every other Wednesday after school to learn about nature, environmental action, work on projects and raise awareness. Our October meeting dates will be 11/20, 12/4, & 12/18. Meet Ms. DeSilva in room 305.
---
FCCLA Club


FCCLA Club
Family,Career, and Community Leaders of America is a National Service Club. We will focus on families and careers and will provide students with the opportunity to help the community in various ways. Students can also train to compete in national competitions. This club will meet every Thursday after school.
---
Friendship Club


Friendship Club
Come make new friends, play games and do community service projects! Meetings are every other Wednesday after school with Mrs. Jacobs in the library 2:35-3:50.
---
Invention Club


Invention Club
The Invention Club will meet every other Monday after school with Mr. Murphy in room 309. Students will design and/or redesign products to either build or 3D print and will also learn the steps involved in the patent process.
---
Jazz Club


Jazz Band Club
Small musical ensemble rehearsing and performing music of the jazz idiom. The Jazz Club meets weekly on Tuesdays from 2:45-4:00 in the auditorium/chorus room.
---
Math Club


Math Club
Math Club meets Wednesdays after school in the library with Mrs. Bosi. It will begin this Wednesday, October 16th. The High School East students will be in the library to offer extra help for math and do math enrichment activities to those students who love math and want to go a step beyond! Get help with your homework, assignments, and make up work if you were absent. Please sign up now in guidance in order to be allowed to participate. All students must be signed up by Tuesday in order to participate on Wednesday.
---
Robotics Club


Robotics
This club will meet on Thursdays after school with Mr. Tomasello in room 309.
---
Science Olympiads


Science Olympiads
We will meet on Wednesdays after school in room 301. Students prepare for an Island Wide Competition. Join the fun!
---
Student Activities Club


Student Activities Club
We will meet on Mondays after school in room 206B with Mrs. Wood. Students will create posters to promote school events, 6th grade Halloween Social and 8th grade dance. Also Valentine's Day Grams and Thanksgiving Grams to give thanks to students and teachers.
---
Woodworking Club


Woodworking Club
The students will design and build projects out of wood for themselves and gifts such as birthdays, Mother's Day, Father's Day and Holidays. We meet every morning in room 310. Anyone that is interested in the Woodworking Club must sign up on the signup sheet located on the door right outside room 310. First come, first served, spots fill up fast.
---
Yoga Club- Canceled- Not enough participation


---
View other dates: